MASJID PRAYER TIMES
Suhur Ends 6:02| Fajr 6:30 | Duhur/Jumah 1:00 | Asr 3:00 | Maqrib 4:45 or sunset | Isha 7:00
Watch Abu Taymiyyah Lecture Now!
If anyone missed the lecture on Tuesday by Abu Taymiyyah, there is no need to worry.
 The lecture can be easily accessed by clicking the link provided below. Make sure to click on it and start watching as soon as possible. Don't forget to share and comment.
---
Help us maintain the house of Allah by making a monthly or once-off donation.
---
PLEASE DONATE NOW!
Click Here to Donate!
Become a Member
The masjid providing free iftaar everyday and free suhuur during the last ten nights of Ramadan. Click Here!
Our Shuyukh & Instructors:
Sh. Bashir Shiil
Imam of Khalid Bin Al-Walid Mosque, and a director of Somali Islamic social services such as marriage, family counselling, & fatwa.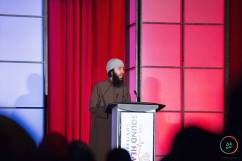 Islamic Instructor-Lecturer at Khalid Bin Al-Walid Mosque, and a PhD in Religious Studies from the University of Waterloo & Wildfrid Laurie University.
5 Reasons why should you join our community and become part of 20,000+ Khalid Mosque members?