MASJID PRAYER TIMES
Suhuur Ends 4:16 | Fajr 4:30 | Duhur 1:40 | Asr 6:00 | Maqrib 8:53 or sunset | Isha 10:30
1st Khutbah: 1:15 pm | 2nd Khutbah: 1:55 pm
EID MUBARAK!
---
Based on the reports that reached us, the crescent moon was not sighted. Therefore, today, Saturday, July 10, 2021, is the 30th day of Dhul Qaidah, and
Tuesday, July 20, is Eid-Ul-Adha.
---
KHALID MOSQUE MANAGEMENT
[Toronto, Canada]
---
Please Donate Now!
Become a Member
The masjid providing free iftaar everyday and free suhuur during the last ten nights of Ramadan. Click Here!
Our Shuyukh & Instructors:
Sh. Bashir Shiil
Imam of Khalid Bin Al-Walid Mosque, and a director of Somali Islamic social services such as marriage, family counselling, & fatwa.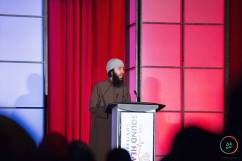 Islamic Instructor-Lecturer at Khalid Bin Al-Walid Mosque, and a PhD in Religious Studies from the University of Waterloo & Wildfrid Laurie University.
5 Reasons why should you join our community and become part of 20,000+ Khalid Mosque members?