Masjid Prayer Times:

 Suhuur Ends 5:17 | Fajr 5:45 | Duhur 1:00 | Asr 3:45 | Maqrib 6:20 or sunset | Isha 7:45
WORRIES END WHEN SALAH BEGINS!
Welcome to KhalidMosque.com
---
This is your home away from home (even if you are in the other side of the world.)
---
Become part of this beautiful community by clicking "Become a Member".
---
Lastly, we need to keep this masjid (house of Allah) maintained throughout the lockdown. Please continue to support you community by donating to KhalidMosque.com monthly.
Please Donate Now!
Become a Member
The masjid providing free iftaar everyday and free suhuur during the last ten nights of Ramadan. Click Here!
Our Shuyukh & Instructors:
Sh. Bashir Shiil
Imam of Khalid Bin Al-Walid Mosque, and a director of Somali Islamic social services such as marriage, family counselling, & fatwa.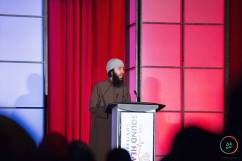 Islamic Instructor-Lecturer at Khalid Bin Al-Walid Mosque, and a PhD in Religious Studies from the University of Waterloo & Wildfrid Laurie University.
5 Reasons why should you join our community and become part of 20,000+ Khalid Mosque members?