FRIDAY KHUTBAH
Delivers Khutbah at Khalid Bin Al-Walid Mosque. Twice a month.
FRIDAY PROGRAM
Prophet's character, smile, looks, manners, etc.. This is a must attend event.
Instructor, Teacher, & Khateeb:
Sh. Ali Albarghouthi is a teacher, and a khateeb at Khalid Mosque and ISNA Canada. He is also the director of institute for Muslim Research and Progress.
PhD. in Islamic Studies
He obtained his PhD in Religious Studies from the University of Waterloo Wilfried Laurier University joint PhD in the practice of Islamic Law.
Institute for Muslim Research:
After teaching at the University of Saskatchewan, he decided to come back to Ontario to head his non-profit organization: The Institute for Muslim Research and Progress, offering the Muslim community quality research and education. He also offers lectures and khutbahs across the Greater Toronto Area.
YOUR PURE BELIEF Explanation of Sharh Al-Sunnah By Imam Al-Muzani - The student of Imam Shafi'i [d. 264 hijri] Aqeedah refers to those matters which are believed in, with certainly & conviction, in one's heart & soul. They are not tainted with any doubt and...
read more
How to Increase Barakah Islamic Mini Course: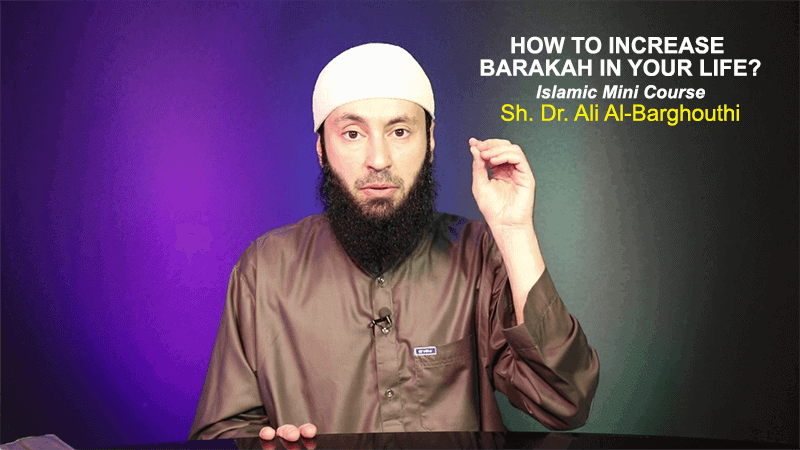 About the Mini Course:
"Obeying Allah will open up abundance, but eating haram will block the gates of BARAKAH." Sh. Ali Al-Barghouthi.
So how do we attain BARAKAH?
How do we have more BARAKAH in everything?
What does it mean to live a blessed life filled with BARAKAH?
Where does BARAKAH come from, so that we can get more of it?
This is the heart of our first Islamic mini-course.
Register for this course for free: